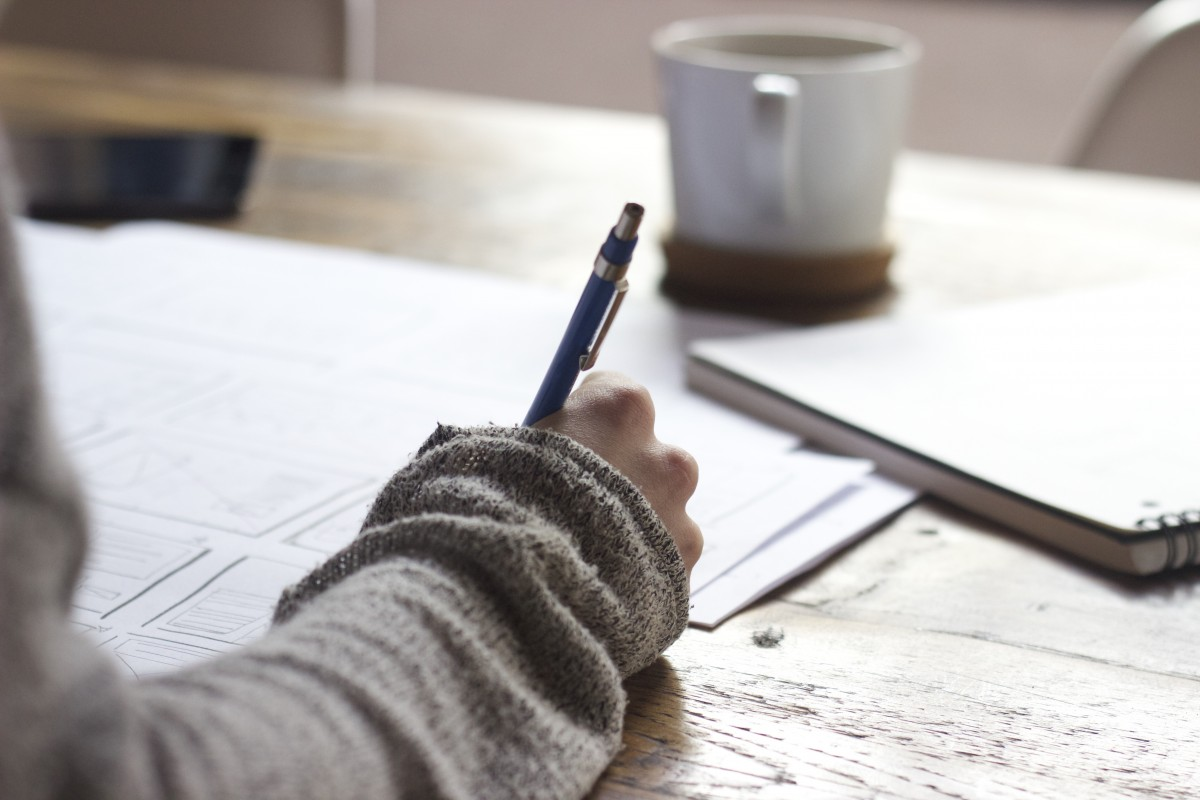 Are you an academic or practitioner with first hand expertise, or a trainer who has compiled and delivered training programmes? Or has your organisation produced some guidance that you'd like to get out there?
If so, you could be a Pavilion author, seeing your work in print and distributed to the right market.
We welcome submissions from new and established authors and we are always keen to hear about new ideas for materials in our key areas of learning disability, mental health and safeguarding adults.
Starting to write and getting your ideas in order and in a coherent state can be a huge undertaking. You may be the best at what you do, but sometimes getting it all down in writing, in a way that people who aren't as expert as you will understand, can be highly challenging.
The market is very competitive and we have a rigorous approval process for new submissions to ensure that it is something that we would be able to sell successfully.
Here are some pointers to give your proposal the best chance of acceptance.
Step 1 – Your idea
If you have an initial idea, you may first want to contact Pavilion in order to discuss it, or send an email. We can help you to think about the important points that you will need to include in your synopsis form, what kind of format we prefer, cost implications, whether there is any training or qualification linked to the idea, whether there are any similar publications already out there, and so on.
Step 2 – Your synopsis
We require all potential authors to complete a proposal form, which can be downloaded from our website. Alternatively, you can contact Pavilion and we will email one to you. Please complete this as fully as possible, as the approval of your idea relies on the information in the proposal form.
Download a copy of the Pavilion Synopsis Form (.doc) / (.pdf)
Download a copy of the Pavilion ELT Proposal Form (.doc) / (.pdf)
Step 3 – Discussing the practicalities
Once our publications committee has decided to publish your proposal you will be issued a publishing contract.
The contract covers the following areas:
Length of text
Deadline for delivery of final manuscript
Author's responsibilities with regard to obtaining copyright clearance and other possible legal claims
Proofreading
Publisher's responsibilities
Royalty payments
Termination of contract and accounts
Arbitration
Establishing ways of working together
When you are issued with a contract you will also be given some author guidelines, including the Pavilion house style guide, formatting instructions, timetables, and schedules.
This is where Pavilion's team of editors come in. We have years of experience of putting together books and formatting training materials, and we work closely with our authors to get the best end product that will have a positive impact on its intended audience.
It can also take a lot of time – and often more time than you may have first anticipated – so we stay with you all the way through, offering feedback, encouragement and guidance every step of the way. The production process will be explained to you by the editor in charge of the project, and key dates for proofing will be agreed.
Step 4 – Writing your manuscript
Once your proposal has been accepted you can get down to the main task at hand: writing the manuscript. You will need to keep the following in mind in order to adhere to Pavilion's principles.
You must use non-discriminatory language in terms of age, class, disability, ethnicity, gender and sexuality. You must use a multidisciplinary training approach where possible.
Emphasise respect for service users, carers and their families, as well as the people who work in services, who are going to be your main readership. We promote content that encourages the empowerment of service users and an improvement of service quality, as well as involvement of service users in training partnerships.
We look for flexible training materials that can be used by both experienced trainers and non-trainers who might have a limited experience of running training sessions.
You will need to use these principles as a guide throughout the preparation of your publication and ensure they are reflected in your content.
Content
When you are writing, please make sure that, where possible and relevant to your work, your materials:
Represent an original work which acknowledges (and obtains permission for) all contributions from others
Are rooted in contemporary research and knowledge which reflect Pavilion's principles detailed above
Give clear aims and objectives, stated in observable and assessable terms (such as demonstrated competence)
Include all relevant links or mapping to qualifications
Are clearly linked to participants' – or readers' – roles, responsibilities and practice, through the inclusion of action plans, relevant work-based exercises, tasks and illustrations, or case studies
Use language and terms which are clear, understandable and free of unnecessary jargon
Employ language throughout which is non-sexist and anti-discriminatory
Include simple, easy-to-follow, step-by-step instructions for undertaking any tasks. For example, use short paragraphs, give brief lists of main points, set out questions for discussion, include checklists
Are creative, stimulating, and use a variety of interactive learning methods
Include advice on further reading and resources for follow-up study
Depending on the type of publication you are preparing, the writing process can take anything from a few weeks to up to a year. Throughout this time, we will be in contact with you to track your progress and offer feedback on draft materials.
Deadlines are really important. If you are struggling to reach the final submission deadline, you will need to let us know as soon as possible so that we can reschedule the project. It is better to delay the initial submission so that you can complete your manuscript than having to rush in order to reach the deadline and submitting an incomplete work.
Submitting an incomplete manuscript may cause the production time to increase as significant rewrites may be required. Generally, no substantial changes should be made after the final submission, but we can of course accommodate for important policy changes etc. to a reasonable degree.
Pavilion will supply you with guidance on formatting and referencing. This should be strictly followed in order to ensure a smooth production process. Before sending your manuscript to us you will need to ensure the following criteria are met:
A complete work: is your manuscript complete or does it need further development?
Original material: is the material your own work? Where other works are featured, have you used quotation marks and acknowledged the author?
Format: have you followed the Pavilion format for your handbook/training material? (You should have received a template from us when you signed the contract.)
Files and file sizes: do you have all the relevant files ready to send and their correct formats?
Style guide: have you followed the Pavilion style guide?
Referencing: have you cited and fully referenced your sources using the Harvard referencing system?
Copyright: have you received written permission for any reproduced material over 200 words and any figures, tables, images or film footage? (You will need to send copies of the permission documents to your editor when you submit your manuscript.)
Cross-referencing: have you checked any cross-references to chapters, page numbers, handouts, PowerPoint slides etc?
Consent for images and video: do you have consent from the people featured in the photographs or video? (You will need to use one Pavilion consent form for each person.)
Most importantly: are you happy with your work? And does it do what it set out to do in your synopsis form
Step 5 – First draft
Once the first draft is completed, you will need to email a single Word document without any fancy formatting, along with all the supporting documents. Pages will need to be numbered consecutively. There should be a title page and a contents list. You should always keep a back-up copy for yourself as well.
The manuscript will be read by an editor and, in some cases, another expert in the relevant field. Our editors give their full attention to every author's work and the integrity of the work is always respected. They will offer professional and constructive advice.
Alterations that are often suggested at this stage concern:
references to new legislation, key documents or recent publications
additional sections or information to fill in perceived gaps in the treatment of the subject
rewriting of particular sections or paragraphs to express certain ideas or points more clearly.
Changes that may be suggested to the format concern:
Reordering chapters/sections and sub-sections
Renaming or renumbering chapters and sections
Including additional sections with the aim of making the materials easier to use; for example, including background to the topic or giving instructions on how to use the materials
Reworking, for example, material that was originally a handout and will be changed to a PowerPoint slide, or material that was originally background notes for the trainer and will be changed to a handout.
All of these suggested changes will be discussed with you and you may be asked to rework the manuscript accordingly.
It is important that any substantial changes, including significant deletions or additions, are finalised at this stage.
Step 6 – Final draft
Once you have made any agreed format changes, and the manuscript has reached an acceptable form, the editor will ensure it meets all the criteria for format, presentation, grammar, spelling, punctuation, consistency of numbering and titles of PowerPoint slides, handouts etc.
You will be sent the edited manuscript and a list of queries, which you need to respond to promptly. Many authors are surprised by the volume of queries. It is at this stage that any final changes to the manuscript should be made, and problems raised.
It is important to note that any changes to be made at this stage will be small and will not require substantial additional text being included, or require a great deal of material being re-written.
Significant changes cannot be made at this stage unless under exceptional circumstances, and will then be made at the discretion of Pavilion, who reserves the right to include or reject such changes depending on the circumstances. It is important that you are satisfied with the edited text before it is laid out, as once the manuscript is formatted, changes become costly.
By following these steps you will have the best chance of success for getting your proposal published. We believe that a positive and unambiguous author–publisher relationship is key to successful working. Pavilion aims to work together with authors to create a cost-effective product that has a positive impact on its intended audience.