---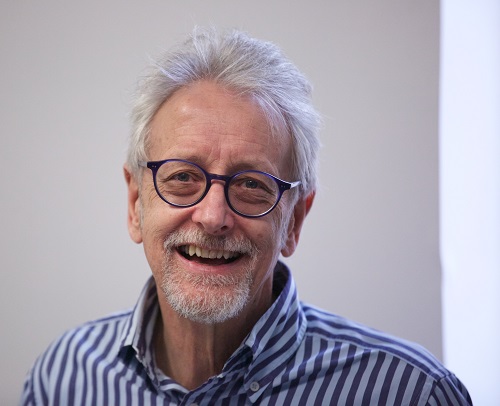 27 November 2019
In this blog, author and former non-profit CEO Don MacDonald considers current mental health provision in the UK and introduces his new book Innovation and Change in Non-Profit Organisations: Case Studies in Survival, Sustainability and Success.
Mental health provision in the UK seems to lurch from crisis to crisis. There are issues over rising demand, decreased staffing, poor buildings and so on – and it doesn't seem to feature sufficiently in our new PM's lavish spending plans.
Economic difficulties exacerbate mental stress and ill-health. Researchers from Chicago found that the 2008 Recession was linked to a significant increase in major depression in U.S. adults. In the UK, the Recession has affected most those regions and towns where jobs disappeared with significant knock-on effects, while since that date suicide rates among men have increased.  Other research found a consistent pattern: since 2008 people with mental health problems were more likely to be unemployed. There is even evidence that Brexit is increasing anxiety and mental tensions.
In addition, the economic decline in the UK has been compounded by the severe austerity imposed on public spending by the Government since 2010. Though the NHS's spending has been protected to a certain extent, the current PM has – in my opinion – demonstrated no great sympathy for the non-profit sector.
However the NHS Five Year Forward View in 2014 described the voluntary and charitable sector as having a crucial role in helping to meet demands in the health and social care system. A large amount of support for people with mental health issues is provided by non-profit organisations through statutory contracts with clinical commissioners, with 1.5 million people accessing this annually – making it the single largest form of provision. Additional support is provided by non-profit organisations with their own voluntary and charitable funding.
A group of us have written a book, 'Innovation and Change in Non-Profit Organisations' about their services and management. The three broad themes of the book are:
the development of local mental health and community-building strategies
the role of non-profit organisations in mental health provision, local capacity building and economic regeneration
leadership and management strategies to sustain and strengthen non-profit organisations.
In the book, we provide a range of case studies, we describe the problems facing cash-strapped small voluntary and community sector organisations, and we analyse and outline potential solutions.
The contributors are all experienced and respected practitioners in their fields, exploring different aspects of service provision and leadership. Charles Fraser describes his twenty years as CEO of St Mungo's building up provision, under several different governments, to become the UK's largest service provider for homeless people, while providing specialist support for those homeless people with complex needs. Sarah Brennan (ex-CEO of Young Minds) analyses and describes the essential elements of mental health services for young people and how different services need to work closely together to ensure proper provision, with no gaps for people to slip through.
A case study by Sian Lockwood (CEO Community Catalysts) outlines how Somerset Council, concerned that it was uneconomic for traditional care agencies to provide care in remote rural areas, asked Community Catalysts to work with local partners (parish councils, GP surgeries, churches) to support local people set up enterprises to provide help and support unavailable to them.  Another case study about Ashford Place, a North London community project, describes how they provide a whole range of support for local people, such as those with mental health and dementia needs, including counselling, mentoring, community cafe, activities (arts, crafts, music, exercise), specialist services for homeless people and other services.
The book also describes local economic and employment initiatives such as Manor House Development Trust, demonstrating how local economic development can be fostered. It describes the management of Jericho Foundation in Wolverhampton, which runs eight social enterprises along with other capacity building projects, providing employment, traineeships and apprenticeships for 130 people including a recycling, catering and cleaning enterprises.
The book also contains case studies, outlining how to run campaigns with examples from the Windrush campaign, Women for Women Refugees and US based campaigns by young people utilising social media.  We describe how austerity has hit certain services harder than others, an example being the youth services, while black voluntary organisations also appear to have suffered greater cuts than others.
Other contributions describe and analyse those key elements of non-profit management which are essential for organisational survival, including advice on how to sustain your non-profit organisation, how to be positively involved in procurement and how to manage service improvement and organise cost-effective quality assurance.
Shaks Ghosh outlines how social leadership needs to be different and the importance of soft skills in these roles, stating how important it is for leaders to "challenge their own behaviour", while giving and receiving feedback. Tommy Hutchinson and Chris Durkin describe how communities can and should adapt positively to the swiftly changing environment, listing different strategies that organisations could use to adapt and survive in "choppy waters." They outline a range of strategies for organisations to pursue.
The Guardian wrote "Mental health charities can help people where the NHS cannot." This is particularly true of small local initiatives, which are friendly and flexible, adapting to clients' needs and local conditions, as one size does not fit all. Our book does not provide simplistic answers, but contributors all have extensive field experience and focus on practical ideas and advice. The non-profit sector is very heterogeneous and diverse, with a range of views, but the contributors all agree on the key role that non-profit organisations play in their local communities in promoting well-being and tackling mental health.
About the author
Don MacDonald is a trainer, trustee and former non-profit CEO. He is the author of three books and several articles about the non-profit sector. Innovation and Change in Non-Profit Organisations is out now from Pavilion, available here.
---
Views expressed in this blog post are those of the author, and do not necessarily reflect those of Pavilion Publishing and Media Ltd.
Please note, this blog contains links to external websites operated by other organisations and/or individuals. Clicking on these external links means you are leaving our website. Pavilion Publishing and Media Ltd takes no responsibility for, and give no warranties, guarantees or representations in respect of linked websites.